2014 Westfield Crew Spirit Night

Monday, April 28th is our Spirit Night at Chantilly Chipotle (off Lee Rd. and Route 50 - click for directions), from 5:00 p.m. to 8:00 p.m.

Please stop by for dinner from 5:00 p.m. to 8:00 p.m. at the Chantilly Chipotle and mention you're there for Westfield Crew when you pay for your order.

We receive 50% of what Chipotle earns in that three hour period. Click to download the flyer for the fundraiser that you can also hand to the cashier, but simply mentioning you are there for Westfield Crew's fund raiser is sufficient!

Thanks so much for your support and we hope to see you there!
Volunteers Needed for WHS 2014 Season

WHS Crew counts on our parents and athletes to volunteer in a variety of positions. We have fundraising opportunities throughout the year that need your help to be successful.

Regatta Volunteers: We are required by VASRA to fill a certain number of volunteer positions at all regattas. Unfilled positions will be charged a fine. Please go to Regatta Volunteers sign up form to sign up now. This is a great opportunity to help the team and see how the regattas run from behind the scenes. All parents are expected to fill at least one slot.

Prison Break 5K & 10K Race Volunteers, Sunday, April 13, 2014
The last Westfield Crew Team group volunteer event of the season is this Sunday morning! Fifteen volunteers (rowers or parents) are needed to serve as 5K & 10K Race Course Volunteers! Please click on the link below for more information and to view the online sign up sheet. To sign up, go to: Prison Break Volunteers

Team Support Positions: Click here to see other opportunities to help the Westfield Crew Team.
2014 Practices and Race Schedule

Practice requires planning. You MUST notify coaches of any absences prior to 3:00 on the day of practice. Email absences to whscrew@gmail.com. This is the ONLY address monitored by the coaches. Email alone does not always equal an excused absence. That is at the discretion of the coaches.
Practices are Monday - Friday and Saturday until regattas start (directions to Bull Run Marina)
Monday - Friday: Bull Run Marina 3:30 p.m. - 6:00 p.m.
Saturday: Bull Run Marina, 9:00 a.m. - 12:00 p.m.
Rowers must dress appropriately for the outdoor weather and pay attention to emails and school announcements for changes to practice due to weather. View/download entire schedule containing additional information.
Million Meter Madness Fundraiser
TEN YEARS STRONG 2005 - 2014
Donations are still being accepted - - every little bit helps!!

On Saturday, March 15, 2014, team members will row 10,000 meters each - - - for a total of 1,000,000 meters!
PLEASE support our team by making a donation today!
Who is Westfield Crew?
1 in more than 16 Fairfax County Public H.S. rowing programs (there are over 45 programs in metro DC)

We are a totally self-funded and volunteer-run co-ed club sport

We are the first and largest of only two varsity club sports at WHS

We have developed over 700 student-athletes rowers in our ten year history, including 13 All-Met rowers

We have qualified for a National Regatta for six consecutive years

Westfield Crew is a 501(c)(3) organization, - - donation is tax deductible to the full extent of the law
If you prefer to send a check, please make it payable to Westfield Crew Boosters Club and mail it to:

Westfield Crew Boosters Club
P.O. Box 231104
Centreville, VA 20120
THANK YOU FOR SUPPORTING THE WESTFIELD HIGH SCHOOL CREW TEAM!
Westfield Crew Fund Raising
We have an easy way to earn money for the Westfield Crew team this holiday shopping season and all year!

How it works: When doing your online shopping this holiday season simply start in the Westfield Crew website! Click the "eScrip online Mall logo" image and that's all there is to it! The Benefits: By using the Online Mall, we earn up to 16% of your purchases from over 1,000 name brand merchants. Such as, Amazon.com, Nordstrom, Pottery Barn, Home Depot, Apple Store and more!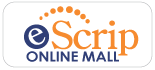 You shop from the same websites you know and trust and pay exactly the same price

The specific items you buy are not recorded in any way, just the total you spent from each merchant so you can earn contributions

Be sure to visit the Online Mall first whenever you shop so we can earn everytime.
It's Easy! It's Free! It's Powerful!
2013 CREW TEAM
Support WHS Crew by Making A Donation
It goes without saying, every parent in seeing their child rowing in a crew race we; cheer, clap and yell out: "GO, WESTFIELD!"


WHS Crew rowers show up to regattas to represent their hard work - - 5 days of practice. Parents show up to demonstrate support for their hard work and rightfully-earned-right to compete.

The power of your support combined with our intensity and commitment will help us achieve great things. We are extremely grateful for your contribution and will do our
best to make you proud!

Help support our team by making an on-line tax deductible donation